Storage Units and Mini Warehouse Spaces
Prices effective September 1, 2023.
15' x 40' outside parking space
When available, we can combine units to make larger, custom-sized storage spaces. Contact us in Panama City Beach for more information.
View current storage specials in our blog.
Learn more about our units and procedures on our frequently asked questions page.
Storage Facility Map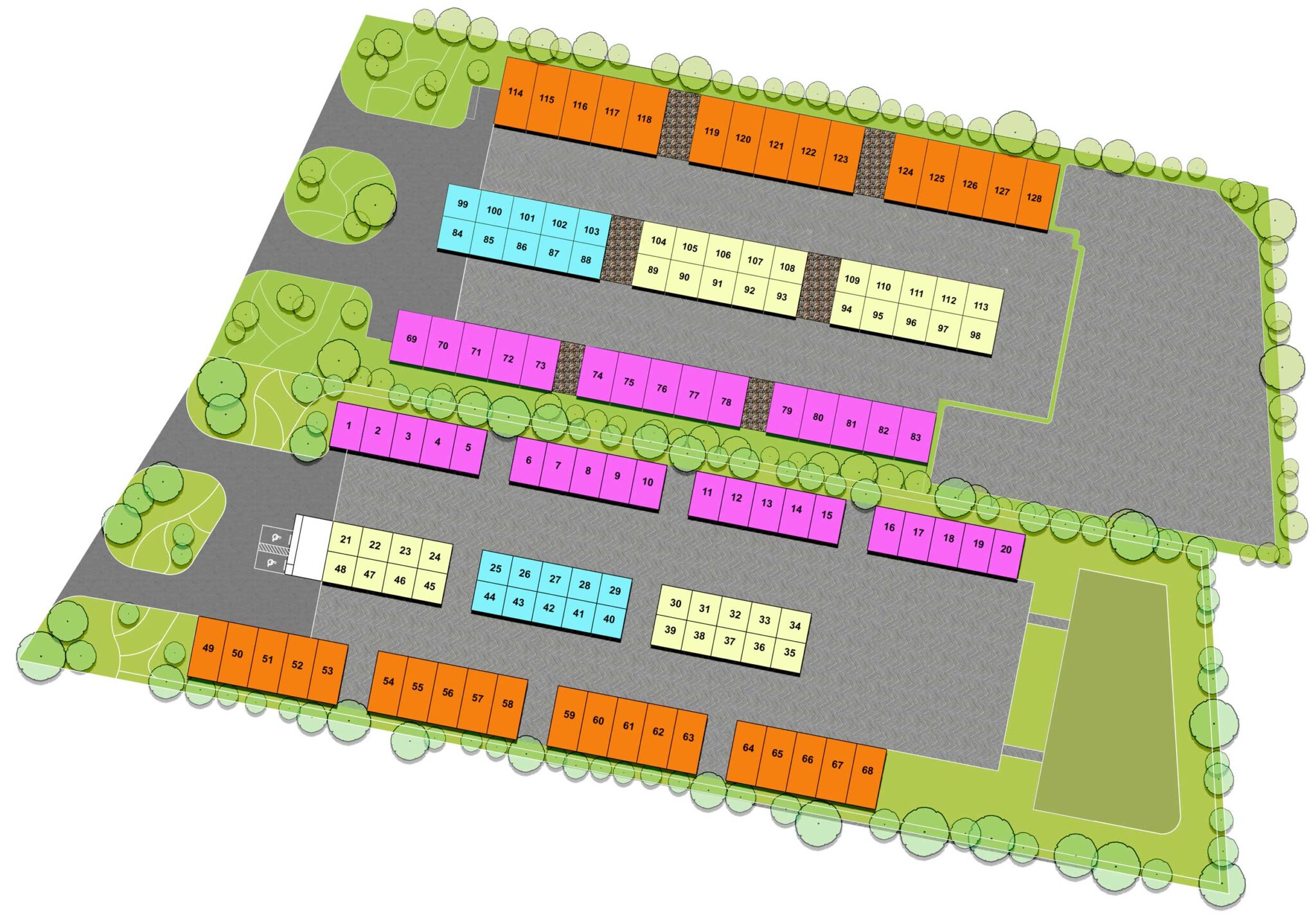 20 purple units (#25 through 29, 40 through 44, 84 through 88, 99 through 103) are 20'x20′ cooled;
35 pink units (#1 through 20, 69 through 83) are 20'x30′;
38 yellow units (#21 through 24, 45 through 48, and 30 through 39, 89 through 98, 104 through 113) are 20'x20′;
35 orange units (#49 through 68, 114 through 128) are 20'x40′.
15'x40′ parking spaces are also available.
All of our units allow you to park a vehicle in front to unload.
CONTACT US FOR
Leasing Information
Fill out this contact form or call us at (850) 704‑5006 for more information on our storage facility in Panama City Beach, FL. We look forward to helping you with your PCB storage needs.
This site is protected by reCAPTCHA and the Google Privacy Policy and Terms of Service apply.